CUSTOM NUTRITION SERVICES
There are times when some pets just have multiple issues on their health and this can be overwhelming for any pet parent. Our custom nutrition services are currently help pet parents find a good diet to manage multiple issues through both the vet's treatment and good nutrition. The impacts are great on your pets' overall health and quality of life when you have good treatment and good nutrition options for them.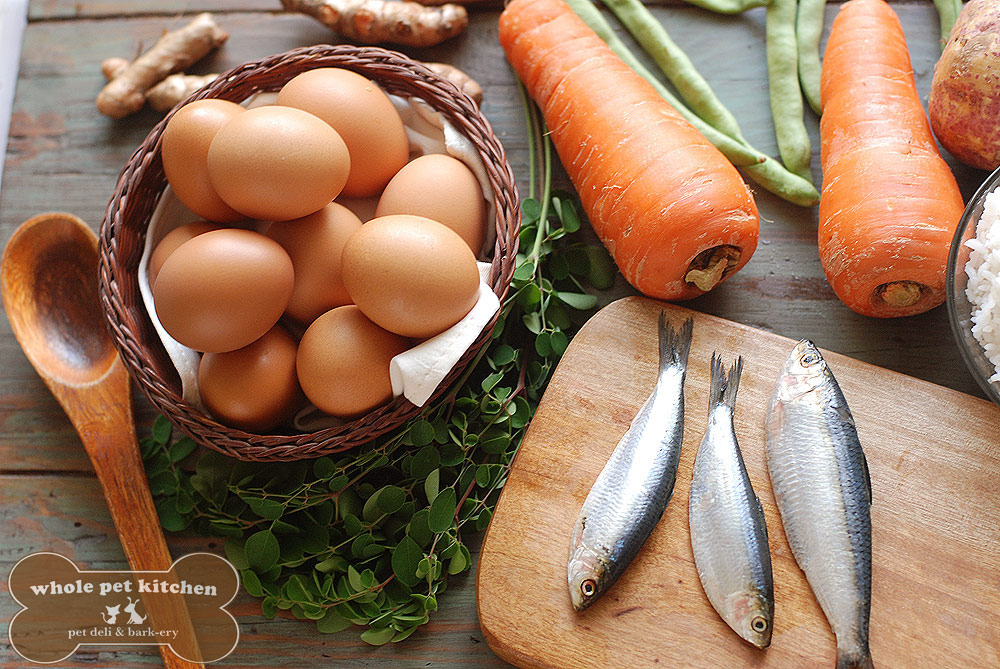 What is Our Custom Nutrition Service?
Whole Pet Kitchen's custom nutrition services combines standard industry formulation for therapeutic dietary management of certain diseases with the addition of possible supplements that may help in your pet's increased immunity and overall well being. This customized service requires our team to formulate a special diet with the help of your vet, to target certain outcomes to the effective management of the said disease. Not all diseases may be cured with nutrition, but the right nutrition can help your pets' quality of life where he or she needs to live the rest of her days managing her issues.
Get your freezers ready though, our food is fresh frozen and it doesn't contain any preservatives and it is also not processed in high heat to preserve nature's helpful enzymes.
This is an end to end service (from formulation to execution), where all the client will need to do is follow the vet's treatment plan and use our food as an adjunct therapy to that treatment. 
How do I Know It's Right for My Pet or My Business?
You Need A Product That Is Specific To You and Your Pet or Your Pet Clients

Your Pet Has Multiple Health Issues that Need to Be Addressed Through Nutrition and Medicines.
You Need an Easy Way to Manage Your Pet's Issues by Having Custom Food Made That You Can Just Thaw and Feed
You need a bespoke solution for your pet's allergies and unique requirements.
Your Business Needs to Go Pet-Friendly but You Would Like An Expertly Made Product
You have an event and you would like to have natural pet friendly options for your guests


So happy to inform you nag normalize daw yung values… Ang galing, it worked! Thank you so much!

Sapphie has definitely lost weight. She's been more active too. We've been walking her everyday and she's definitely got more energy than she did before!

He's feeling better/ His latest bloodtest showed improved levels for his gallbladder and liver

I almost didn't want to believe it but in just a matter of 24 hrs (after a grooming appointment & freshly laundered dog bed covers too) he's officially e-collar free. He's back to his old grumpy self again, but not irritable and restless because of his yeasty ears and itchy paws. There is still a bit of an off-smell coming from his ears that we're managing with oxyfresh but the inflammation is definitely gone.

I am sure I made the right decision of changing away from the kibble. The boys are sprightly and happy — and I am confident that the diet is adding to their years… what would I have done without them during the pandemic!

Hi! Just wanted to share that Melo's Creatinine has normalized already ◡̈ Though still a bit high normal. Do you think we can already shift him to the Chicken, Veggies and Rice good dog grub? Thanks for your help in making his kidneys better ◡̈

Good news, as per Tootsie's recent lab test, BUN and CREA went down. The phos level lang went up a bit. She's eating well naman. Also, she poops twice a day which is good coz before her kidney and cancer diet from whole pet kitchen, once a day lang sya mag poop, sometimes nga wala in a day.

Hi! Brodie is doing well. He has lost some weight and is looking better. He is also not as itchy as he used to be.

Thank you for checking in. Nagnormalize na yun lab results of Chief 🙂

When you need added help with your pet's nutritional management needs, we can make custom meals for his / her issues and we do this with fresh, gently cooked food improved by health giving supplements!

Whole Pet Kitchen's custom formulas are based on existing requirements as set by the leading research on companion animal nutrition and the NRC depending on the disease that requires nutritional support.

We can make unique products that only your company can offer. And we are going to make sure the doggos love 'em so much that your brand will always be top-of-mind!
Custom Nutrition & Services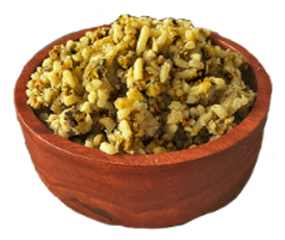 We can create a customized meal plan for your pet's needs. This requires us to get specific information, along with your pet's current background on health and issues. We will be working closely with your vet by sending them a chart of how our proposed diet will look nutritionally so that they can double check if these needs are met. Our meal plans are based on existing small animal clinical nutrition standards for every disease that requires nutritional management to ensure that is supportive with your vet's chosen treatment.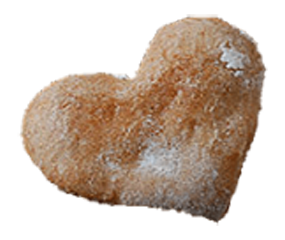 Custom Product or Service for Your Business
If you're a business owner, and you would like to include a special service or product made by Whole Pet Kitchen specifically for your clients, we can do this for you! Our team can get you to become pet-friendly and natural in no time! Additionally, we also love being part of events, and we would gladly add a little natural pet friendly zing to your business!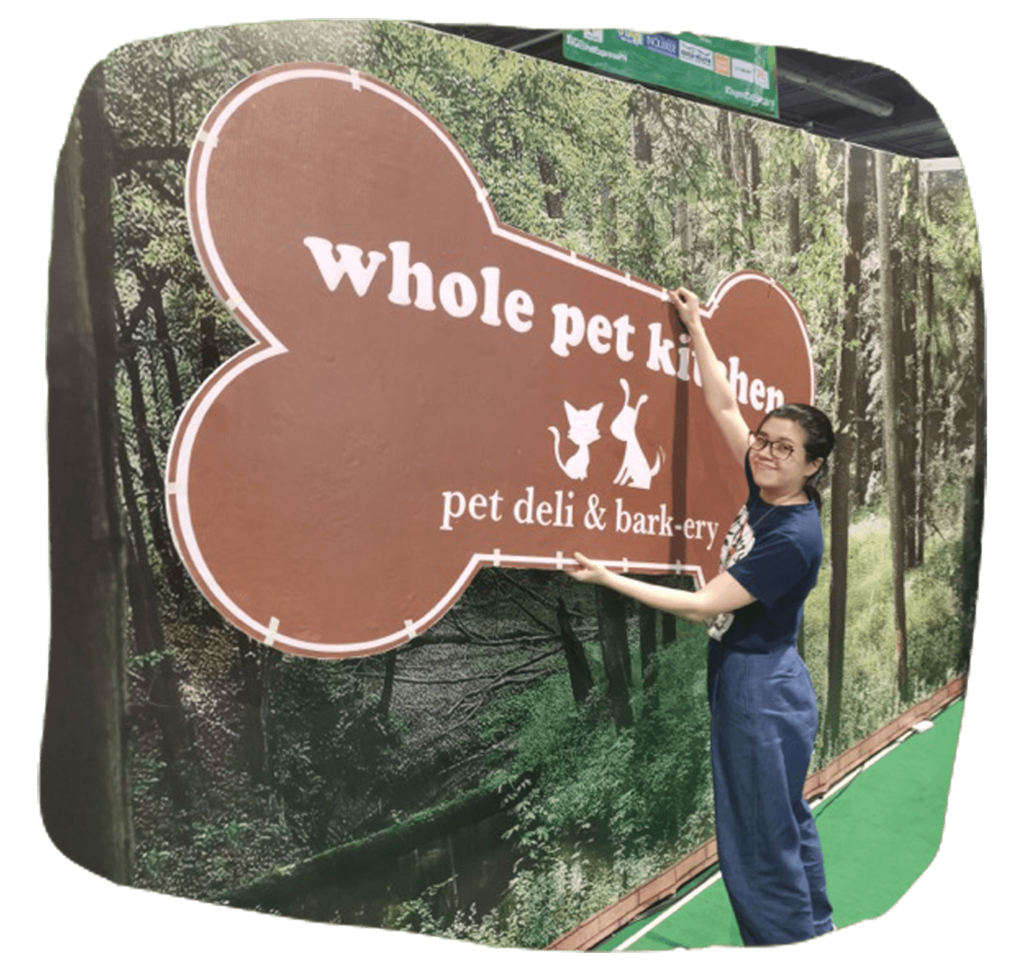 Our Corporate Clients for Custom Pet Products and Services
We have had success working with awesome brands to provide their clients with the best custom products or service they want to offer. The pet industry continues to grow, and having your business go "pet friendly" creates an inclusive and fun feel that can foster friendships and help spread responsible pet ownership at the same time. Our manufacturing facility isn't as big as a lot of commercial pet food companies, but we are always able to deliver results as promised.
Some clients we have worked with for customized products and services are: Pet Express (SM Group), Shake Shack Philippines, Handyman/BowWow, Megaworld Lifestyle Malls.
Frequently Asked Questions
Learn How our Custom Nutrition Service Works!