What is natural pet food? Is it right for me and my pet?
Have you ever wondered how little dry biscuits have become the staple for your pet when real, cooked food made from scratch is suddenly "not good" or dangerous? We wanted to do something about this thinking and we have found the balance between fresh and commercial pet food…we made a product that was made from natural and whole ingredients you could get at any human food market, and mixed it with the correct and scientific amount of nutrients required to make a "complete and balanced pet food". The outcome was such a powerful and honest product, it made changes in our pets' well being within 2 weeks of switching from kibbles. If you are the type of owner who wants more out of nutrition for your pet, who wants the longevity and quality of life, who wants less vet visits and better overall health without having to do too much work (like buying, preparing, cooking and finding the perfect formula), then our all-natural pet food is for you!
There really is more to just making pet food than what you read online. Each species have specific daily nutritional requirements to be healthy, just like humans. They need specific amounts of amino acids, fatty acids, fiber, vitamins and minerals, and benefit from certain ingredients vs others. We use both NRC and AAFCO guidelines to formulate our meals to ensure that your pet receives everything they need to function in the best way possible, then we also make sure we have superfoods in our ingredients for an even bigger boost to the immune system!
One of the most mind-blowing things you will realize when you decide to make a switch to fresh food is that the results can be seen, felt and smelled in a matter of a few weeks! These results are from the body efficiently processing the food that you feed, because of the quality ingredients and in the right balance! Over the course of your switch, you will notice less vet visits, less hotspots, better vitality and better scent (it's true!). The results are as honest as the ingredients we use and rightfully so, because your pets deserve the best!
PRIME PROTEIN SOURCES FOR GOOD BODY CONDITION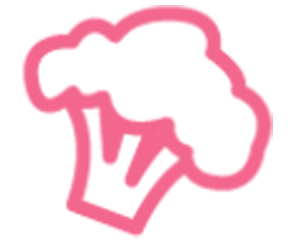 ONLY INGREDIENTS WITH BENEFITS

ADDED SUPERFOODS FOR YOUR PETS' IMMUNITY

PALATABLE AND GENTLE ON SENSITIVE TUMMIES

SMALLER, LESS STINKY POOP DUE TO BETTER ABSORPTION
Having Trouble Finding Food That's Right For Your Dog?
You're Not Alone. And We're Here to Help!
Good Dog Grub was specifically made for a lifestyle of variety and rotation. Your dog can benefit from intermittent rotation every few weeks between our variants so his body can receive the different benefits from our variety of ingredients! In the same way, we have made some of our variants for highly sensitive pets. Our limited ingredient meals are complete and balanced and can be used as an elimination diet OR a diet that can given long term due to its novel ingredients.

I bought a bunch of bags of 'Good Dog Grub' and to my amazement, not only did my picky lab just inhale the grub but it also helped reduce the inflammation around her front leg. I stopped giving her potentially harmful painkillers because she doesn't need them anymore. Since then, I've been letting my dogs try what other treats they have to offer and they always can't get enough of everything! Words can't express how thankful I am that I stumbled upon Whole Pet Kitchen that day.

I just want to say thank you to you and your team for making Mezo's journey better with her skin disease. She was diagnosed with atopic dermatitis for 3 years and none of the medicine given to her made her feed 100% better. It goes on and off. But when I started using your products her condition improved.

I just want to let you know Good Dog Grub really helped, Shadow has a soft fatty lump behind his ear before and we recently had a checkup and it actually got smaller which is good because the only change i did naman was the change in food.

I want to share na your dog grubs have been very helpful with my dog's nutrition. Both my shih tzu have weak stomachs and my eldest one often have skin problems but ever since I've been giving them the grubs exclusively, everything improved for the both of them.

Their natural human grade food helped my dog's seizure.

They also ate the chicken veggies grub today and super nagustuhan din po nila. Clean food bowl, no tira.

Gumanda po poop ng dog after mag take ng probiotic pupsicles. 🙂

Nagustuhan nya kahit picky eater!
Frequently Asked Questions about our Grub
Your burning food questions, answered.